We return renewed!
It has been a lovely start to the new term, welcoming pupils back, and getting to know our new children and families. Everyone seems to have quickly settled back into school routines!
Our learning this term is based around Hollinsclough, and we will again be looking at history and geography of Hollinsclough, as well as areas of scientific interest. If anyone has any information regarding the village of Hollinsclough, we'd be very pleased to hear from you.
We also have some additions to the curriculum, such as studying other faiths, with a visit to Derby for our KS2 children, visiting Mosques, Temples and a Gurdwara. We have a drumming specialist coming into to school for six weeks after half term to teach all kinds of drumming and rhythm to our children.
We have changed our summer term Awe and Wonder Week to Awe and Wonder days and these will take place each term, and will include a range of events and visitors to the school.
This term we have Forest School sessions for all children who attend on a Monday, and also a Forest school Club on Tuesdays after school. We are continuing with our Lego Engineers Club (LEC) and they are building a new team for the January 2020 Lego competition in Newcastle. Alongside LEC we have started our mini-engineers and after school care club to offer an introduction into LEC for our younger pupils. Our Thursday after school sports continues – we breathe a sigh of relief on Fridays!
We will have our usual Harvest celebration and auction and Remembrance assembly this half term, as well as the Christmas celebration next term.
Democratic Elections have taken place: Our pupils were offered the opportunity to step and take on the roles of House Captains and Deputies along with the top jobs of Head Boy/Girl and their Deputies. All applicants have been busy writing manifestos, which they then read out to their respective peers. Two children for each House were voted for by secret ballot.  Senior staff then interviewed candidates for the positions of Head/Deputy Girl/Boy and we were amazed by the professionalism the children showed. 
—————————————————————————————————————–
Our PTA has been busy preparing for the new school year and the end of terms of office of the chairs, secretaries and treasurer. With the influx of new pupils comes new parents and they have already started planning new events and sponsorship ideas to raise money for the school.  We feel very lucky to have their involvement – as always!
End of Year 2018-19 at Hollinsclough Academy
Our children here at Hollinsclough have now completed all of their end of year assessments. I'm sure we must be the only school in the country where the Year 6 pupils skipped off to their SATs tests with enthusiasm! Perhaps something to do with the promise of hot chocolate and toast after every paper!
With assessments behind us, we now focus on being even more creative with our curriculum and the timetable behind it.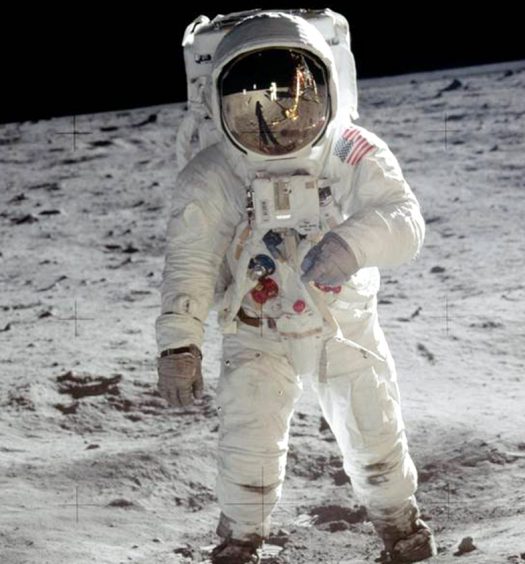 Rehearsals have started for our end of year performances. This year's performance is in celebration of the first Moon Landing 50 years ago (20th July to be exact) so the theme is all about space exploration.
Because of the enthusiasm of the children, we will have had a few more bell-ringing sessions. We have also had our 'Awe and Wonder' week, which this year included a strong science focus along with a Money management day, aimed at preparing our children for adulthood. We also had a day of 'Digital Creativity with Claire Garside', as well as music and drama sessions. Painting in the style of an artist, and 'wild art' sessions completed the week.
Our older children went to Leek to 'Fly the Flag' for members of the armed services, with Staffordshire Moorlands District Council and High Peak Borough Council. During our summer fete, we auctioned a signed picture of the WW2 Lancaster Bomber – PA474 of the Battle of Britain Memorial Flight (BBMF). We have been told that the picture is one of only 21 copies signed by Squadron Leader George 'Johnny' Johnson, the last remaining surviving member of the 1943 Dam Busters raid carried out by 617 Squadron RAF, and the only one so far released into the public domain. The picture has been donated to our school PTA by Mr Martyn Bailey, the Provincial Grand Secretary of the Derbyshire Freemasons with a view to it being auctioned for the benefit of our school.
Our sporting activities began with the swimming competition at Waterhouses (where we came second) and leads onto our whole school Outdoor Week, which this year included visits to Carsington Water and Astbury Mere, for canoeing, raft building, cycling and orienteering. Our visit to Carsington also had a science focus, with pond dipping, water filtering, bird spotting, and learning about the water cycle. A highlight of the week was our visit to Jodrell Bank and the Lovell Telescope. On the Wednesday our older children climbed Chrome Hill with our Peak Park Rangers, while our younger children enjoyed Forest School activities. Thursday night was the overnight camp, bar-b-q and 'Mary's Breakfast'. By the end of Friday and after an action pack week, everybody including staff were worn out and ready for the weekend and a rest. 2020 is being planned as we speak.
Following on from the success of our Lego Engineers at the last IET expo competition in January, our junior lego engineers have also entered the July 2019 Expo Competition, they had a great day and it sets the stage for 2020.
Our Summer Fete and Chrome Hill Fell Race on Saturday 29th June was a great success raising over £2,500 for our PTA funds. The Fell Race again hosted round two of the Nottinghamshire AAA Championship with over 120 runners taking part from as far afield as Germany. Carl Bell of Keswick AC was the overall winner in 30m : 57seconds. the first lady to cross the line was Steph Curtis of Pennine in 40m:32seconds. Our Fete also included a marvellous auction, led by Lady Hollinsclough, along with a prize draw for the Air Ambulance, with some marvellous prizes donated by local businesses, organised by one of our parents, Mrs Stacey Robinson. A big congratulations should go out to Stacey who singlehandly managed to raise well over £3,000 for the Midlands Air Ambulance Service.
The school year will end with a week of events including our Sports Day, end of term performances, our traditional Leavers Service and finally our Leavers Party and Disco. The latter is both a celebration and moment of sadness, as our year 6 pupils prepare to leave Hollinsclough for their new schools. Good luck everyone, we all hope you enjoyed your time with us.
If you are still looking for a school place, please call 01298 83303 or click here we have a few places left.
We will be back in September when the school reopens to Children on Tuesday 3rd @ 8.45am – have a great break.
—————————————————————————————————————
End of Spring Term at Hollinsclough CE Academy
Easter is being celebrated this year with a handbell demonstration by Hollinsclough pupils at a joint Easter service with our invited guests – St Bartholomew's School. The demonstration will take place at St Bartholomew's Church in Longnor.
The Alton hand-bell ringers have done a fantastic job teaching our children to play the handbells, and they have become quite skilled. They have even been able to make the local newsmedia. The event promises to be a great celebration to what has been a very busy term.
The term started with our Lego Engineers winning a prize at the IET school competition in January. They were the only primary school to win a prize, which was for their ingenious Lego Space Robot. The success of this event as spread the interest to our younger children and we now have a further two teams who will be entering the next event atNewcastle College in July.
The 'Creeping Toad' story teller recorded our children reading some of their amazing stories, and the video is now on our home and gallery pages of our website, as well as on YouTube.
The children dressed up for World Book day, and took part in Chinese New Year celebrations and the annual 'Fly the Flag' – Commonwealth Day celebrations at Flash.
Lent began with pancakes of course, as well as the children being 'ashed' after we had burned last years' crosses for Ash Wednesday. Father Tommy Merry visited the school for two days, and provided a lot of valuable religious insight and guidance, as well as some fantastic activities, including Mothering Sunday activities.
In sport our children having been introduced to Fencing, Dodgeball and Archery, and have begun Forest School sessions with our newly qualified member of staff – Miss Emily. The term will end with our traditional Easter Egg Hunt.
Next term we are looking forward to our annual 'Awe and Wonder' week and our annual 'Outdoor Week'. We will also be looking to provide more after school clubs next year, including a Gardening Club.
Please note that pupil places at our school are filling quickly for next year, and our pre-reception is already oversubscribed. If anyone wants a place in the our Reception class and above they will need to contact the school as soon as possible.
—————————————————————————
Benefice News – Early Spring term 2019
A New Year, a new term and new pupils! We are starting 2019 with renewed enthusiasm and full of ideas for the year ahead, and with a particular focus on the Performing Arts!
One of our new projects starting this January is our hand-bells project, where all of our children will be taught to play simple tunes by Alton Hand-Bell group members, ready for a musical Easter Service in Hollinsclough Chapel, and St Bartholomew's Church, and which may be presented even further afield!
January brings a new drama teacher for our children, and they are thoroughly enjoying the sessions with Mr Simon Bentley. We have also had a local storyteller called 'The Creeping Toad' in to tell stories to all of our pupils., and encourage them in their own story writing. They will be performing, with The Creeping Toad to invited dignitaries later this month, as well as preparing their stories for BBC 500 Words story event.
We are not forgetting our science and technology, however. On Wednesday 23rd January 2019 the Hollinsclough LEGO Team will be taking part in a regional tournament at Newcastle College, Newcastle, Staffordshire. This is run by The Insitute of Engineering and Technology (IET), and if we are successful, we may be able to take part in the national and maybe even the international competitions.
Additionally, to further ensure that the curriculum remains broad and balanced, we are introducing Taekwondo lessons, to complement gymnastics, archery and fencing this term. We have also been very fortunate to have been awarded a joint first place prize of £600, as part of the Jason Hails Memorial Trophy from the 'The Manifold Valley Agricultural Society'. This is to enable our project to develop a Forest School at Hollinsclough.
More academic topics for the term ahead include:
Foxes (yr 4-6) – Checkmate!! The Secret Diary of a Medieval Knight in Training.
Badgers (yr 1-3) – A Picture Paints a Thousand Words – History through Art
Hedgehogs – Traditional Tales and Rhymes
Don't forget if you are interested in a place or any of the items we are working on please give the school office a call on
01298 83303 or email office@hollinsclough.staffs.sch.uk
————————————————————-
Benefice News – Autumn term 2018
We are pleased to announce that we can now offer Forest School experiences here at Hollinsclough. To stimulate our pupil's appetite, we have recently held a series of weekly sessions led by an expert practitioner, and we have recently supported the professional development of our own Miss Emily who is now a qualified practitioner.
This year our children will, once again, take part in the Manifold Valley Agricultural Society competition to bid for an award to add to our Forest School development.
To further support the development of the Forest School here at Hollinsclough we in negotiation with a range of sponsors to secure additional grant funding to take this concept and our grounds generally to the next level – watch this space!
Building on our success with the Global Learning Programme, we have further embedded this into our curriculum in school and extended this through our continued support offers to other schools.
The theme of this term's Project Friday is 'A War on Plastic', and our children have been very busy with this 'war' and have made their own resources.
In recent weeks our children across the year groups have been studying the effects of both World Wars, culminating in a Remembrance Day Service at Hollinsclough Chapel on Friday 9th November. During the service, our children each read out their own 'Blackout Poetry', and 'Prayers for the Fallen'. This was followed by readings from the teachers, the playing of the 'The Last Post' coupled with a two-minute silence, and finally a rousing rendition of the National Anthem. It was all very emotional.
Our children have experienced an exceptional Woodwind Performance provided by Kate Pogmore of Buxton. Kate will be providing after-school music tuition opportunities across a range of musical instruments and music theory.
In addition to the usual curriculum subjects we also offer the following dinner-time clubs and after-school experiences;
Newspaper Club
Pen-pals
Lego Engineers – with David Lydford – IET/Lego specialist
Computer Club
Sports & Dance – with Chris Hill Community Sports (Thursday after school & Friday afternoons)
Chess Club
Soroban Club
*All of the above are provided free of charge to pupils registered here at Hollinsclough
This year our Christmas celebrations will start with a visit to the Buxton Opera House courtesy of our PTA to see Dick Whittington. Other PTA supported events will include fundraising opportunities such as a non-uniform day.
As with previous year's our PTA will also cover the full cost of the Christmas Dinner, Gifts for the visit of Father Christmas, the Christmas party and this year for the first time our PTA have purchased their own sound system for the Christmas and end of year Discos. Along with the above our staff are busily preparing our school Nativity performance and Christingle service is to be held in the Methodist Chapel here in Hollinsclough – all welcome.
A big thank you to our wonderful PTA who despite being a small group have found many ways to secure funding for much of the above. These endeavours coupled with the excellent support offered by our dedicated staff team means we are very blessed here at Hollinsclough!
—————————————————————
Benefice News September 2018
We had an interesting end of term last summer. Just as we were beginning to wind down with the usual end of term activities, we had a surprise two-day visit from Ofsted! Fortunately, they were able to see the good work we had been doing, and their report was very positive. It was noted that our 'pupils make good progress in a happy, safe environment', and that 'pupils behave well', that the curriculum is 'carefully planned' and that our Early Years provision was graded to be 'Outstanding' and the overall grade for our school was 'Good'.
The full report is available as a link by clicking here; additional comment can be found in the Leek Post and Times, the Buxton Advertiser and the Pure Buxton magazine.
There was a flying start to this new term as most of our children were out on bikes and scooters for their BikeAbility proficiency test, which they all passed. The trainers paid us nice compliments about the behaviour of our children.
Forest School activities will be beginning again this term for all children, and to support this year we have Ms Lorna Stoddart, a fully trained Forest School Champion, to lead the sessions. We also have our favourite music teacher Mr Bromfield back to teach music and guitar, and children will again be working towards their guitar music medals awards.
Our Foxes Class (older pupils) will be studying the World Wars, and have already created a fabulous display of wartime newspaper reports and related memorabilia. They will also be joining in with WW1 100th-year-anniversary commemorations in November. If anyone has any memorabilia, they can share, or stories of the war, we would be very interested.
The topic for our Badgers Class (younger children) will be 'How to Train Your Dragon!' and they will be entering the world of the Vikings. Meanwhile, our early year's children are entering the world of the dinosaurs, so the classrooms are looking both nostalgic and magical at the moment.
If anyone wants more information about the school, or want to visit, please don't hesitate to contact us. We presently have places available in our early years and KS1 classes.
———————————————————–
Benefice News Summer Term 2018
We are now in the last stages of the current academic year like many schools it is both a happy and to some extent a sad time as we say goodbye to our Year 6 pupils as they move on to pastures new.
In this second part of the Summer term here at Hollinsclough our older children have been looking at Britain at War, whilst the younger ones having been studying animals and their habitats. All of this is coupled with everyone transitioning to their new classes within the school or with their taster days at their new schools.
Recently our older children took part in a swimming competition with other Staffordshire Moorland schools at Waterhouses where our Year 5&6 came second. The following day not to be outdone, our younger children took part in a Map Quest event with a number of Derbyshire schools we have partnered with. The event took place at Whaley Bridge Memorial Park an our children won!
From Monday 25th through to Friday 29th June we held our 'Awe and Wonder' week. The older children visited the Council Chambers in Leek, we held a concert in day, along with workshops with Animation Nation, and our children made a range of their own Comic Strips with Buxton artist Jim Medway. Our children have also made their own puppets, written their own scripts and performed their own puppet shows at various times through the week.
Saturday 30th June was our Summer Fete and Chrome Hill Fell Race. This year the Fell race was a championship event for Nottingham AAA and was attended by over 80 runners. When taken together with the Fete our PTA managed to raise over £2600 on the day – well done everyone for your help making the day a great success. Many thanks to Buxton (Nestle) Water for their donation of cases of water most of which was used on the day.
During the first week of July we will be having an Outdoor week for the whole school which we are excited about. This includes a visit to Pooles Cavern and Forest School activities with Outdoor Genius, a visit to Manchester Museum of Science and Industry and to the Peak Wildlife Park.
Our main event is a visit to Astbury Mere for a day of water pursuits provided by Peak Pursuits. Topped off with an overnight camp here in Hollinsclough for our KS2 children and for a finali an orienteering trip to Longnor and back.
The end of term brings Tag Rugby for KS2 at Buxton Rugby Club, our annual Chrome Hill walk, parents workshops, Sports Day, Concerts, Special services and parties. After which I think we'll all be ready for the Summer Holiday! Let's hope the weather can hold out and least stays warm and dry.
This month we will be holding the Grand Opening of our Trim Trail along with an opening ceremony for the Sanctuary Area in the centre of Hollinsclough adjacent to the Green. The area was designed and constructed by our children in memory of our former Chair of Governors Mr Jason Hails. Mrs Doreen Hails and our present Chair of Governors Mr Justin Wilson will officiate.
Our trim trail consists of a range of challenges, including low log beams, rope and net traverses, bridge and other climbing and balancing equipment, all with safety surfacing.
Our Sanctuary area in the village has seating as well as paths, flowers and fragrant plants, and was funded with an award from Manifold Valley Agricultural Society. Over the coming months, we are hoping to develop local signage and information boards for visitors to the area and we are currently looking for supporters or sponsors if members of the local community are interested.
Other events this half term include a visit to The Bluebell School, Kidsgrove by some of our Year 5 and 6 pupils and the Great Hollinsclough Bake Off!
Our Year 6 and Year 2 pupils will be showing off their skills during SATs tests, and, as the tradition at Hollinsclough goes, will be rewarded with mugs of hot chocolate and other goodies. SAT's will be followed by Science and Money Management days, so listen out for a few explosions!
The final half term will include a D&T day at Madeley School for our older pupils, along with our 'Awe and Wonder Week' with a range of visiting artists. In early July our children will be taking part in our annual Whole School Outdoor Week, which this year include water activities at a new venue for us at Astbury Mere, Congleton. The week will also include a visit to Pooles Cavern and sessions with Outdoor Genius to name but a few.
This year our annual Summer Fete will be on Saturday 30th June, starting at 1pm. The Chrome Hill Fell Race will start at 2pm, and this year the race will be a Championship event for Nottinghamshire AAA so it will be two races in one. All welcome.
Our final outdoor event of the year will be our annual Chrome Hill Walk for the Foxes Class, linking in as always with the younger children for a paddle and splash at the Stannery on the River Dove (Weather permitting).
As part of our end of year events, we will be hosting a summer concert (we hope it could be a proms in the park performance – weather permitting) in which our school band 'The Other Direction' will play a part. The event will also feature representatives from 5 other schools who will all be performing on stage.
Our end of year production will be a musical trip through history with a science twist, featuring famous scientists such as Einstein, Marie Curie and Charles Darwin.
Finally, if you missed our Open Day in April and are still looking for a school place, then please feel free to contact us and arrange a visit to our school. Wednesday afternoons are set aside for visits.
———————————————————————
Important News Update
Hollinsclough had a SIAMs inspection at the end of January. I'm delighted to say that we have been judged to be 'OUTSTANDING' by the Diocese. It was stated that we are a school where 'each and every individual experiences love and care through Christian values, lived out daily', and that 'the school, through its distinctive Christian character, is outstanding at meeting the needs of all learners'. I am so proud of the children, staff, parents and governors who have all worked so hard to make the school such a happy, caring place.
This year, we again entered the Manifold Agricultural Show Committee competition. We were thrilled to again come second, and we are now beginning to develop our project. This year we will be creating "Our Amazing Animals" wire sculptures around the school and the village, of local farm animals, local wildlife, and exotic animals. We hope to invite a wire sculptor into school to help kick off our project, and the children are very excited about transforming the village yet again. We also continue to maintain our 'Hollinsclough Sanctuary', which we were able to create thanks to last year's show competition winnings.
These aspects fit in well with our 'Aspirations' term, where we all aspire to be the best we can be. January ended with a day of activities run by Severn Trent Water, which have inspired our pupils to start an eco-group. February also brought inspirational talks from author Pippa Pixley, and Detective Leila Soleimani, which inspired our children to do some detective work of their own! This term also brings visits from 'Farmer Dave' to talk about a day in a farmer's life, Channel swimmer Hazel Killingbeck, Airline pilot Martin Jones, and our own Rev Tommy Merry who will talk about a day in the life of a vicar – all as part of our Aspirations focus. Some of our children will be entering the Radio 2 '500 words' competition, on the way to becoming authors in their own right!
February brought pancakes and movie night, Ash Wednesday blessings and an afternoon of art and craft to celebrate love on Valentine's Day. Before half term, we had Chinese Day to coincide with Chinese New Year, and after half term, the staff and children celebrated World Book Day, with a variety of activities and competitions.
Our 'Project Friday' pupils have been studying Lowry, and have produced some excellent art work which will be displayed at the Mitchell Memorial Theatre. Our choir will be performing their rendition of 'Matchstalk Men and Matchstalk Cats and Dogs' at the Theatre after Easter, when our school band, The Other Direction, will also perform to an audience of around 400.
We also had a visit from staff and children who attend The Bluebell School in Stoke-on-Trent, and we have formed an ongoing friendship with them.
March sees us Raising the Flag at Flash with pupils from St Bartholomew's school to celebrate Commonwealth Day, planning for Mothering Sunday, There will also be our annual pilgrimage to St Bartholomew's Church and school in Longnor to celebrate Palm Sunday.
Our Easter Service will be in Hollinsclough Chapel on Thursday 29th March at 9 am. Everyone is welcome to attend. This will be followed by our annual Egg Hunt and Easter Bonnet Parade.
May I again thank our local community for all of their support.
——————————————————————-
Benefice News January 2018
Happy New year from all at Hollinsclough!
We have started the term hearing the news that our Director of Education for the Lichfield Diocese, Mr Colin Hopkins, has been honoured with a MBE. Many congratulations to him.
This term is our 'Aspiration term', and we plan to have many visitors to our school talking about the job they do, and inspiring our children to think about their future. This includes visits from a Police Detective, an Airline Pilot, a musician, a farmer and a Church Minister. Severn Trent will also be sending a representative who will spend the day at our school, and will be teaching workshops explaining and demonstrating where our water comes from, and what happens to it when we flush!
Additionally, our Foxes class (Y5&6) will be going 'Around the World in a Term', looking at human geography, natural resources (and disasters) and distribution, including the impact that rivers have on our lives. Our Badgers class (Y2, 3 & 4) will become philosophers, debating Good versus Evil and looking at a variety of myths and legends; while our Hedgehogs class will be looking at Superheroes, including Tim Peake and his journey into space.
During this term our children will be organising house meetings, and discussing issues such as safer internet use, and planning for World Book Day, whilst our KS2 teacher, Mrs Lynda O'Sullivan, will be hosting another Global Learning information session for heads / teachers from other schools.
We continue to support Derby University students, and our first student of the term begins her training at the end of January. We are also working with Derby University on an Educational Paper about Flexi-schooling.
Towards half-term we will be thinking about pancakes, the Chinese New year and St. Valentine's Day. The start to the new year looks very exciting, and we hope that our children continue to be enthused about their education.
If anyone wants to contact school to learn more or would like to visit, please phone 01298 83303.