A RURAL primary which transformed its fortunes by offering 'flexi-schooling' to home-educated children could see its ideas taken up nationally by the Government.
Since Hollinsclough CE Primary School, near Leek, became the first school in Staffordshire to provide the unique curriculum, the number of pupils has shot up from 5 to 54.
Thirty-four of these youngsters currently split their time between lessons at school and being taught at home by their parents. Families can also use education resources on the school's virtual learning platform.
Now Children's Minister - Edward Timpson has seen the scheme in action and believes other families could benefit from flexi-schooling, particularly if their children have special needs and are struggling in mainstream education.
He was invited to Hollinsclough yesterday by Staffordshire Moorlands - MP Karen Bradley and spent time chatting to staff, parents and pupils.
Mr Timpson said: "The perception has been a child is either in school or out of school being educated at home. People are not aware of this type of education. It's difficult to know if there would be a surge of families wanting to do this if more of them were aware. But it's about what's best for the child."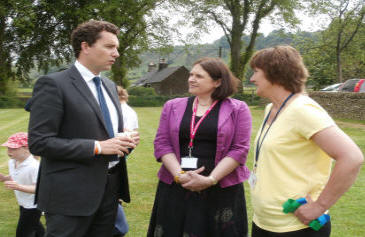 Children's Minister - Edward Timpson MP
, with Headteacher -
Mrs Janette Mountford-Lees
and
Teaching Assistant -
Mrs Carol Malbon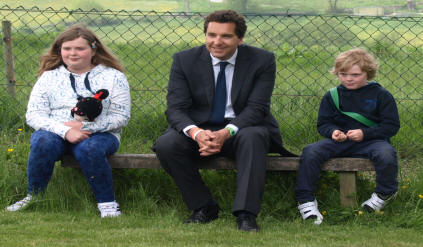 Children's Minister -
meets with children from our school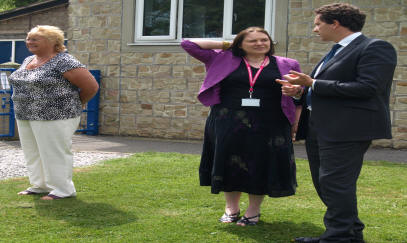 Cllr Gill Heath (Governor) Janette Mountford-Lees and
Edward Timpson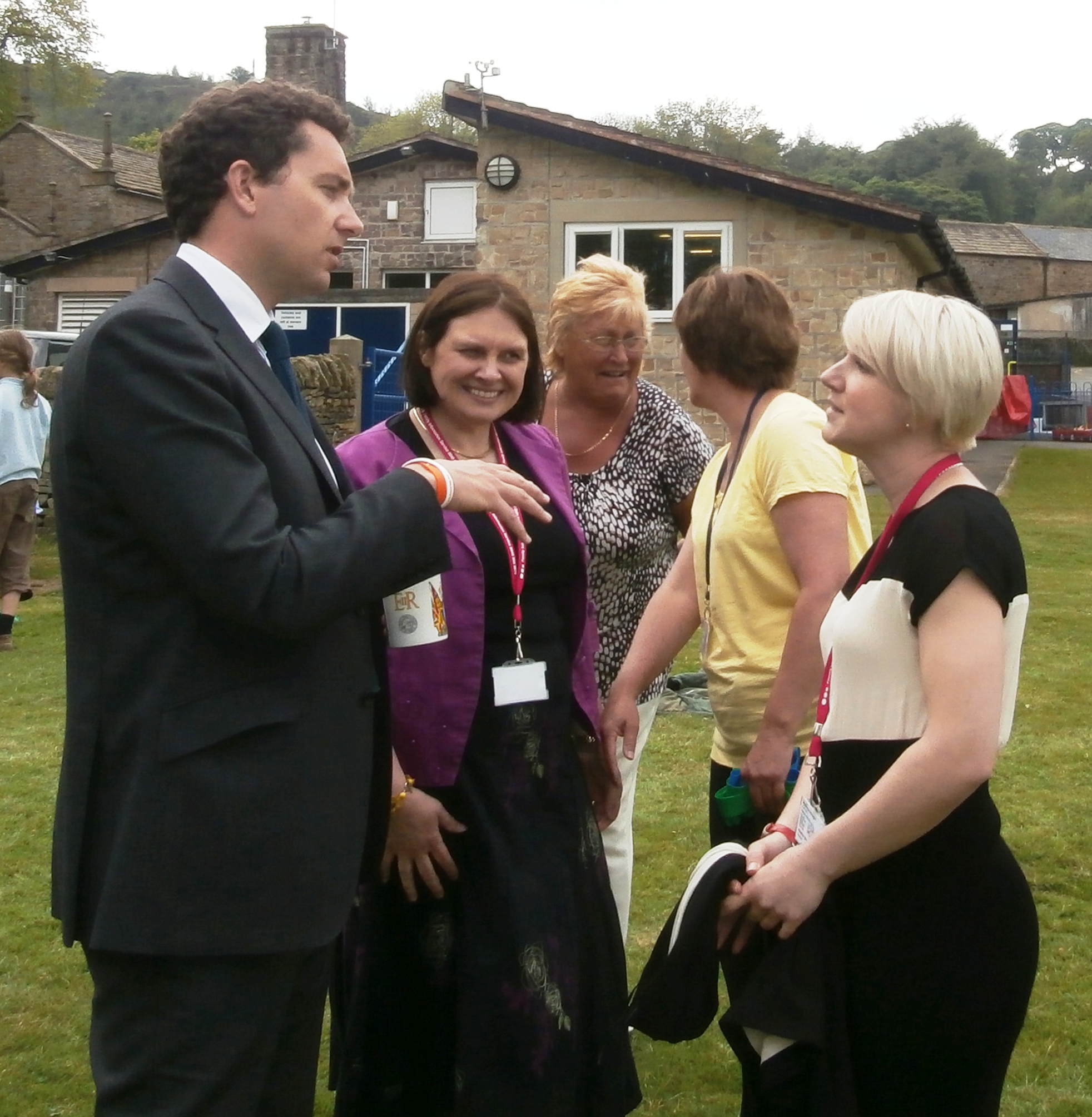 Edward Timpson
,

Janette Mountford-Lees,
Cllr Gill Heath
Miss Heather Brookes
- Teacher
The Crewe and Nantwich MP was fascinated to see how Hollinsclough was now 'thriving', but he stressed it should be up to parents and schools themselves to decide if they wanted to go down this route.
Families at Hollinsclough travel from as far afield as Tamworth, Sandbach, Holmes Chapel, Macclesfield and Stockport.
While in school, they wear the uniform, attend classes with other pupils and study the national curriculum. But they can choose how they learn at home and the school keeps track of their progress.
Head - Janette Mountford-Lees said: "For every child we've got, we have a different reason for flexi-schooling. There are parents who believe philosophically that they want education to be child-centred. Then there are parents who see us as a last resort as their children have been so unhappy at school previously. They want to home-educate them, but still have that link with mainstream."
Mrs Mountford-Lees is convinced flexi-schooling could help safeguard the future of rural primaries. But she has called on the Government to rethink the way it classifies flexi-learners. Under recent changes, it is classed as an authorised absence if a pupil is educated at home.